Step your mac n' cheese up a few notches with this easy but elevated recipe!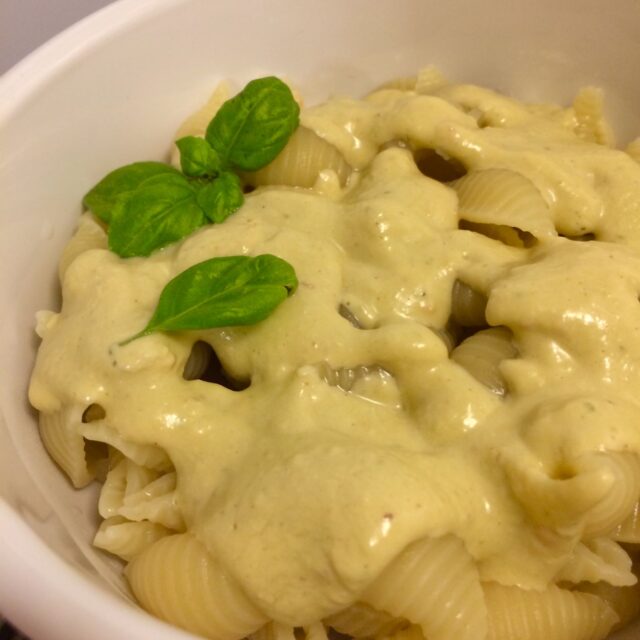 Why not take macaroni up a notch with this Elevated Noodles and Cheese!
I love a good noodles and cheese, but honestly I never buy it boxed. I will often boil some noodles, then top it with shredded cheese, milk, and a tiny bit of butter/oil. I'll use whatever cheese I have on hand and I love adding onion! Why no boxed noodles and cheese? Because there are so many unnecessary ingredients and added salt that can be avoided with a quick shredding of cheese and a bit of milk.
With a toddler in the house, I started adding more vegetables like avocado and tomato. That inspired me to make a "fancier" noodles and cheese that was adult and kid friendly. This recipe packs in a lot of healthy ingredients and great flavor.
Almond Meal/Flour: I add this ingredient for added nutrition and it also helps thicken the sauce while still adding moisture and flavor. I blend up almonds in my NutriBullet and it works great. It's not as fine of a texture as store-bought flour but it works great. You can use almond meal or almond flour.
Be creative with what noodles you use. I like macaroni, shell, fusilli, penne. Any noodles that has texture to allow the sauce to stick to it works great!
Gluten free option by using gluten free noodles.
This can be prepped the night before with chopping up all the ingredients and then blending and heating the next day. You can also double the batch, blend, and freeze some to be used later.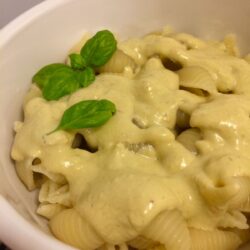 Elevated Noodles and Cheese
Step your mac n' cheese up a few notches with this easy but elevated recipe!
Ingredients
6-7

cups

uncooked noodles

shell or macaroni

½

cups

shredded Parmesan cheese

½

cups

shredded white cheddar cheese

1

tablespoon

almond meal/flour

1

tablespoon

minced purple onion

and more for topping

½

cups

roma tomato

5

tablespoon

avocado

about ½ an avocado

1

cups

full fat plain Greek yogurt

½

teaspoon

garlic mined

about 1 small clove

¼

cups

fresh basil

loosely filled, not packed

1 ½

teaspoon

apple cider vinegar

⅛

teaspoon

garlic granules

1

pinches

sea salt

2

tablespoon

water

½

tablespoon

olive oil
Instructions
Cook noodles as instructed on package.

While noodles cook, add all remaining ingredients to a blender and blend until smooth. *See notes

In a medium saucepan, cook the blended ingredients on low (level 1-2) for 20 minutes. Decrease heat to Lo for another 10 minutes.
Notes
*If you don't have an emulsion blender or regular blender you can dice all ingredients small, cook in a saucepan and serve as is over noodles!