Insanely sweet and tart crabapple sauce is such a fun treat! Dare I say it can be better than regular applesauce? Only raw honey as sweetener here!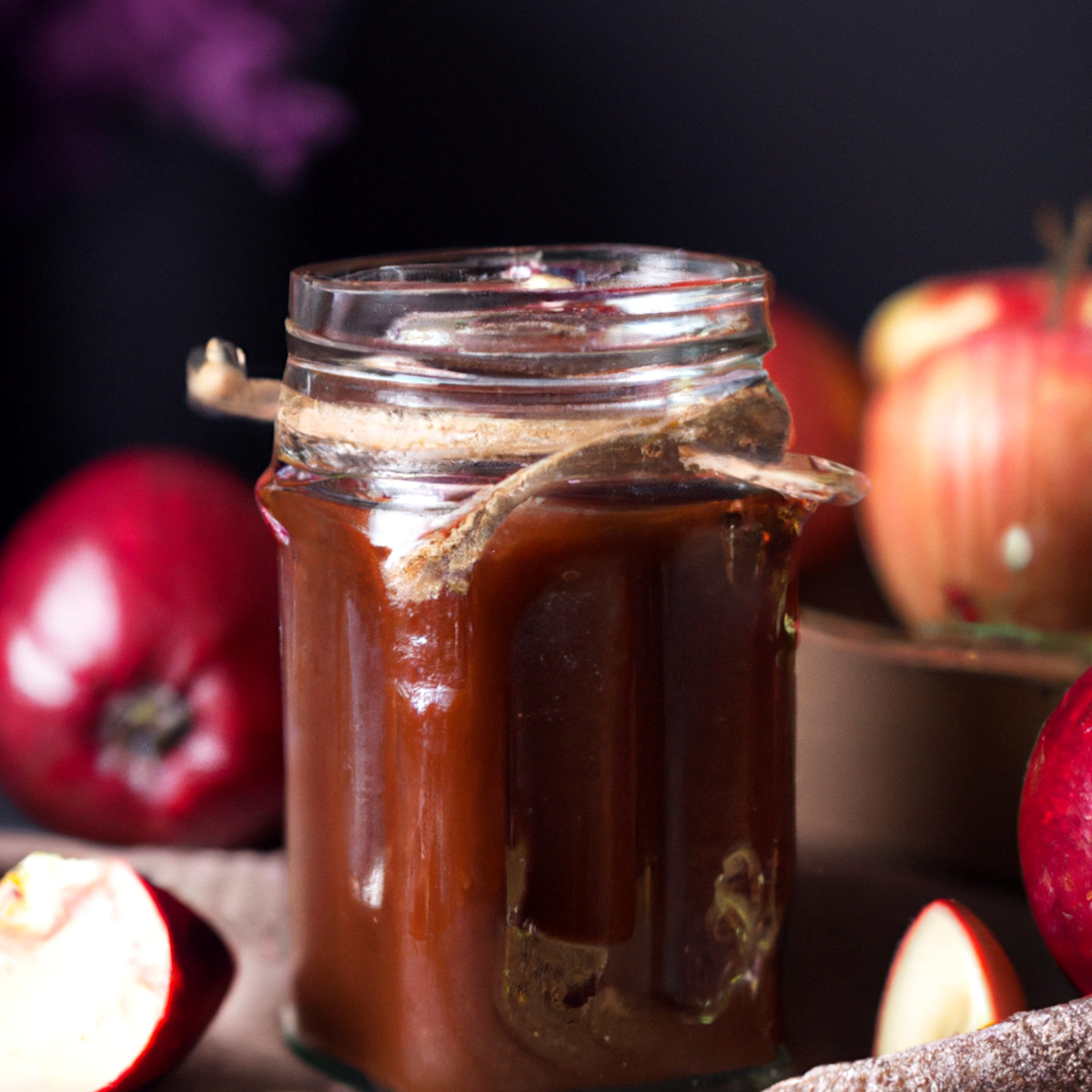 I can't get over how bright and delicious this crabapple sauce is! With just 3 ingredients this recipe is so incredibly easy to make. It definitely doesn't lose flavor in the cooking process and you get both sweet and tart in the end.
Do you have crabapples in your yard or local parks? We have several parks near us that have loads of crabapple trees! We're able to take advantage of them for free...and we made sure to do that this year!
As we were picking crabapples my husband said "the only ones picking crabapples anymore are us and grandparents." We both agree that it's a lost harvest. At least where we live you can't buy new crabapple trees for your yard anymore that produce fruit (edible or not). They can get messy and because of their small size they take a little more time to prepare when using in cooking and baking. But, they are soo unique with their tartness and sweetness and yield a completely different result than other apple!
3 Ingredients for Crabapple Sauce
Don't overthink a recipe like this, you don't need much!
That's truly it! Before you have the urge to add more ingredients give this recipe a try! You can always add additional spices after the cook!
Method
This recipe is super straight forward. See below for full recipe and instructions, but you will:
1. Add all ingredients to a heavy-bottom saucepan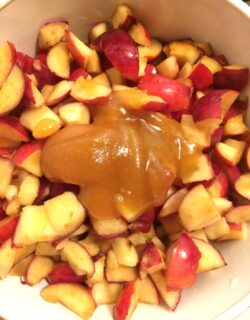 2. Mash the mixture once cooked, then cool and store.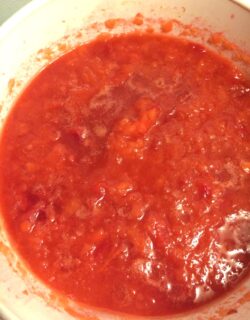 How Do you Use This Crabapple Sauce?
We eat this sauce as-is but we've also mixed it in with Greek yogurt and that was awesome!
Next time you need to use applesauce in a baking recipe, try using this crabapple sauce and I bet it'll kick your recipe up a few notches!
Try it on toast! Or mix it in with ice cream.
How to Store This Crabapple Sauce
Gone are the days when I can easily can, although that is overall the best storage method!
This is a freezer crabapple sauce. Transfer it to the freezer right after making, or you can store it in the fridge for about 1-2 weeks before it starts getting a "tang" and you know it's about to go bad, or at least getting alcoholic! To be honest, ours never lasts that long before we eat it!
Try These Similar Recipes
These recipes also contain apples in their ingredients: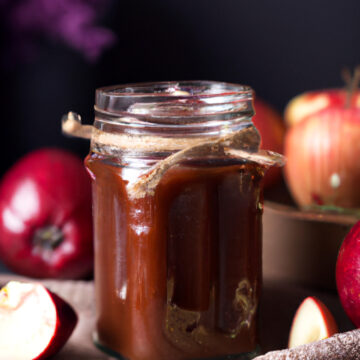 Homemade Crabapple Sauce with 3 ingredients
Insanely sweet and tart crabapple sauce is such a fun treat! Dare I say it can be better than regular applesauce? Only raw honey as sweetener here!
Ingredients
6

cups

diced and cored crab apples

1 ½

cups

water

3

tablespoon

raw honey
Instructions
Add apples and water to a heavy bottom medium-sized saucepan ( I use Corning Ware). Add honey on top, stir in, and heat on medium-low for about 30 minutes. Turn off heat and use a potato masher to mash apples to a texture you like. Transfer to a container with a lid to chill in the fridge where it will solidify more.  Enjoy once cooled!