If you have pears and apples on hand you'll want to make this....every day. No refined sugar but so much natural sweetness!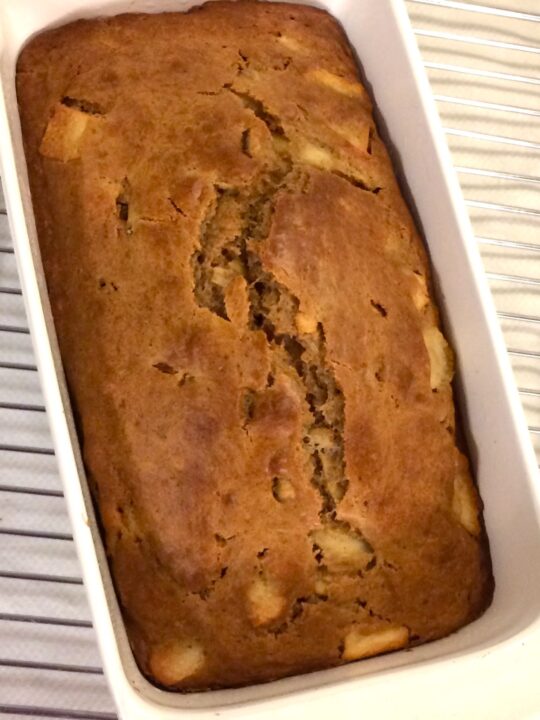 I'll start with the positives of pears. They're extremely sweet, and they can be softened to blend smoothly or kept chunkier to have more texture. They cook quickly and mix well with other fruits!
Now a bit of honesty. I have come to learn that I don't love eating pears plain. I've found that there's a very short window when it's just soft enough but not too mushy and you never know if you're going to get a grainy one. It's tricky to find recipes that you can use that highlight the pear but don't leave you with a gritty texture. But, I do love pears when they're just right so that leaves me hunting for good pear recipes! I often find them on sale and feel the need to load up, but then they end up browning too quickly. This recipe is a perfect solution for that!
This recipe is incredible and super addicting. Good luck getting the loaf to last 2 days. There's a perfect blend of spices to give you a flavorful bread without making it too strong and overpowering. The sweetness is just right, highlighting the fruit and leaving out unnecessary white, refined sugar. You can always decrease the maple syrup some and you'll still have a wonderfully sweet bread.
Similar Recipes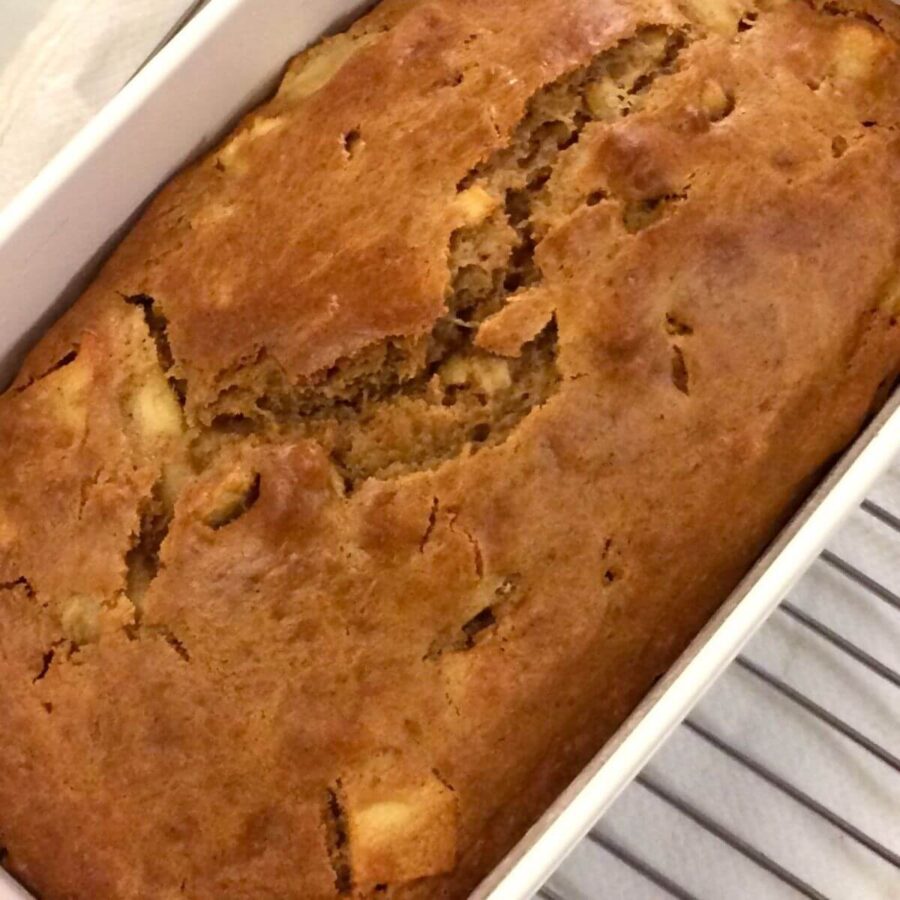 Pear and Apple Bread
If you have pears and apples on hand you'll want to make this....every day. No refined sugar but so much natural sweetness!
Ingredients
1

cups

mashed pears

1

cups

diced apples

5

tablespoon

maple syrup

1

teaspoon

vanilla extract

1

teaspoon

lemon juice

1 ½

cups

flour

½

teaspoon

baking soda

¾

teaspoon

baking powder

1

teaspoon

ground cinnamon

¼

teaspoon

sea salt

¼

teaspoon

ground cloves

¼

teaspoon

ground nutmeg

2

large

eggs

6

tablespoon

olive oil

3

tablespoon

full fat plain Greek yogurt
Instructions
Preheat oven to 350℉.

In a large mixing bowl combine flour, baking powder, baking soda, salt, cinnamon, ground cloves, and ground nutmeg (all dry ingredients).

Peel pears and dice them. Add to a medium-sized bowl, then mash using a fork or potato masher. Peel apples, cut into slices, and cut those in half. Add to mashed pears.

Add vanilla, lemon juice, oil, eggs, yogurt, and maple syrup to fruit mix. Combine.

Add fruit mixture (all wet ingredients) to the bowl of dry ingredients. Mix together.

Lightly spray a bread pan with olive oil. Pour batter into pan. Place bread pan on middle rack in oven. Bake for 55-60 minutes. Begin checking at 50 minutes by using toothpick to test middle of bread. Toothpick will come out clean when baked.