A cold, sweet, creamy beverage that's perfect for any weather! Spice it up with a little rum for a dirty horchata!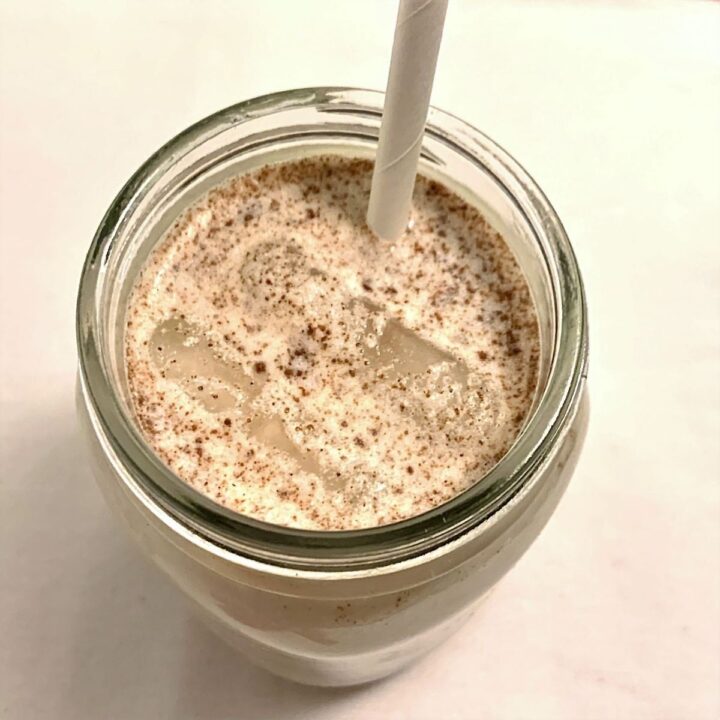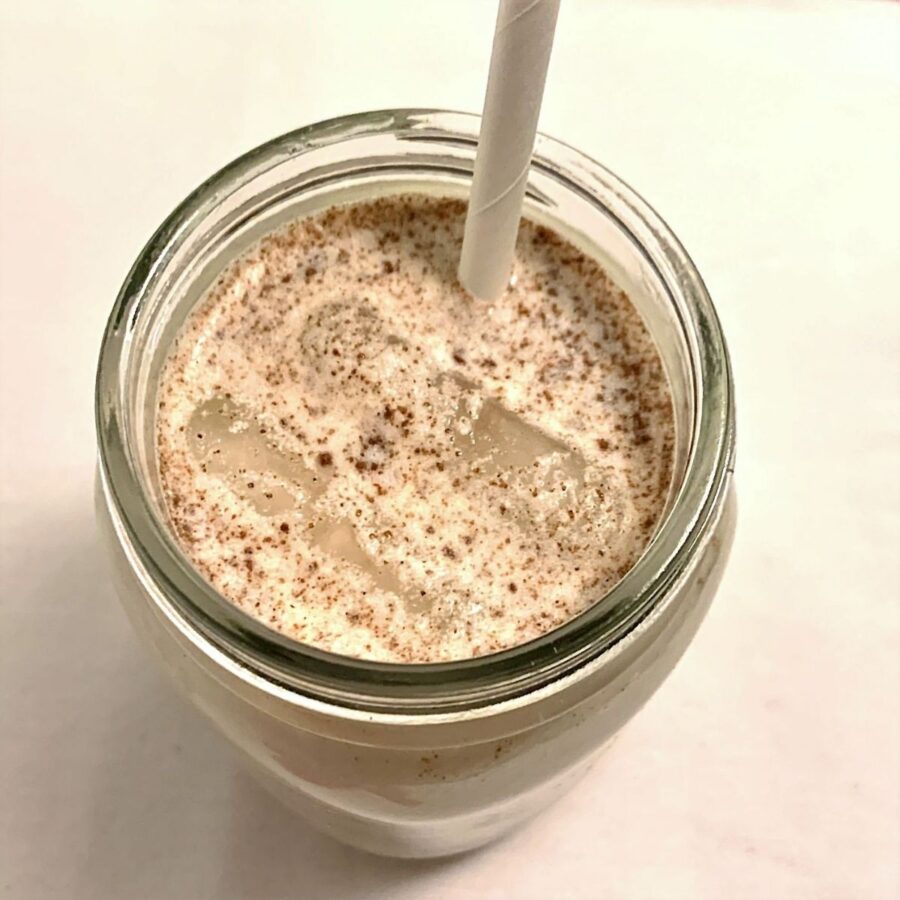 Horchata, or horchata de arroz, is a cold and refreshing rice milk drink. This drink originated from Spain where it was made from tiger nuts, but when it journeyed on over to Mexico it was transformed into a rice-based wonder.
I've been loving this in combination with my cold brew coffee in the morning.
If you're not too familiar with the deliciousness that is horchata, let's get to it.
Ingredients
For this recipe we're using the rice-based, Mexican version.
Rice: I haven't made horchata with nuts before, but you could also try it with almonds. I've used basic long grain rice and Jasmine rice, both are great.
Milk: I've mainly used cow's milk, but I've also used goat's milk and a combination of both. You can also use almond milk, oat milk, coconut milk,
Cinnamon: I use ground cinnamon only. Because we're not heating this recipe, I don't use cinnamon sticks. Don't go too heavy handed with the cinnamon, you can overdo it.
Vanilla: If you're using real vanilla made with fresh vanilla beans, use about 1 teaspoon. Use about 1 ½ teaspoons for vanilla extract and 2 teaspoons for imitation vanilla. You can also replace vanilla extract with almond extract.
Sugar: Granulated white sugar is the best with this recipe. I haven't played around with other sugars yet, but you can also try using maple syrup to replace the granulated sugar.
Water: Some water is necessary to thin out this drink. It's easy to adjust as needed to meet your preference. If you're using coconut milk, try using coconut water in combination with that.
Ice: Horchata is always served ice cold so dump in those ice cubes! This recipe uses more milk than my original recipe since you'll want ice cubes, which end up watering it down a bit. If you're going the coconut route, you can make coconut water ice cubes to top it off with.
Instructions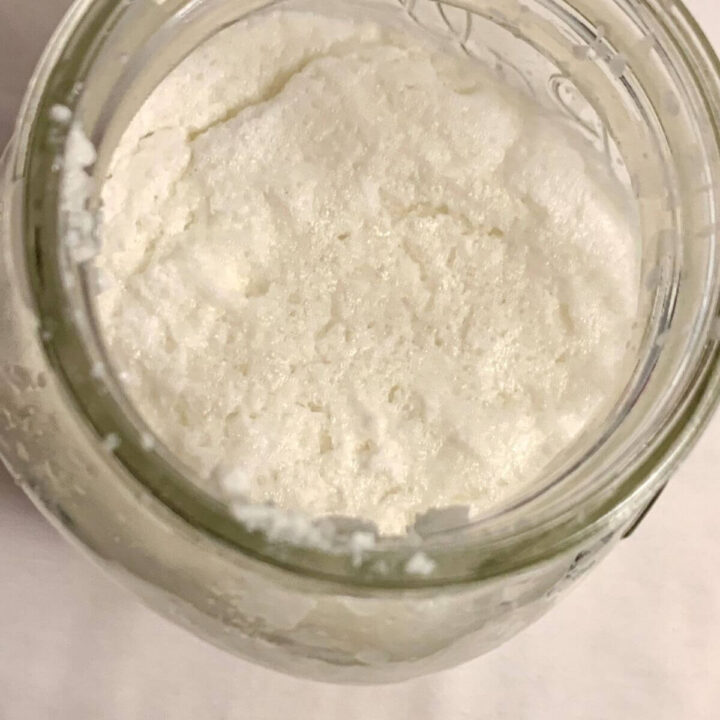 Equipment Needed
You'll need a blender and 2 - 64 ounce mason jars, or 2 large vessels for transferring the mixture between.
Steps
Optional: Rinse your rice using a tight mesh strainer.
Blend uncooked white rice with 2 cups milk and 3 cups of water.
Transfer the blended rice and liquid to a 64-ounce mason jar or other large vessel with a lid. I like to use a funnel as well.
Let sit and soak for at least 45 minutes - 1 hour in the fridge.
Strain rice chunks out of the liquid by using the fine mesh strainer again and a funnel and transferring the liquid into another mason jar.
You have the option to strain the liquid a second time by rinsing out your first jar and straining the liquid back into that first jar.
Set the blended rice aside and you can use it for making a "ricemeal" or in other dishes at a later time!
Add 2 cups of milk, vanilla, cinnamon, and white sugar to the rice milk. Tighten a lid and ring on the jar to tightly seal and shake.
Refrigerate the horchata for at least 30 minutes, then enjoy with lots of ice!
This batch will yield 52 ounces.
Make it a Cocktail
You can add rum, vodka, whiskey, coffee liqueur, to your horchata for a boozy and delicious combination.
Horchata and Coffee
Use horchata in place of your coffee creamer or milk for some wonderful added flavor! And yes, you will want to just have half coffee, half horchata, but there's nothing wrong with that! If you like this idea, you may also enjoy my Vanilla Cinnamon Almond Coffee Creamer.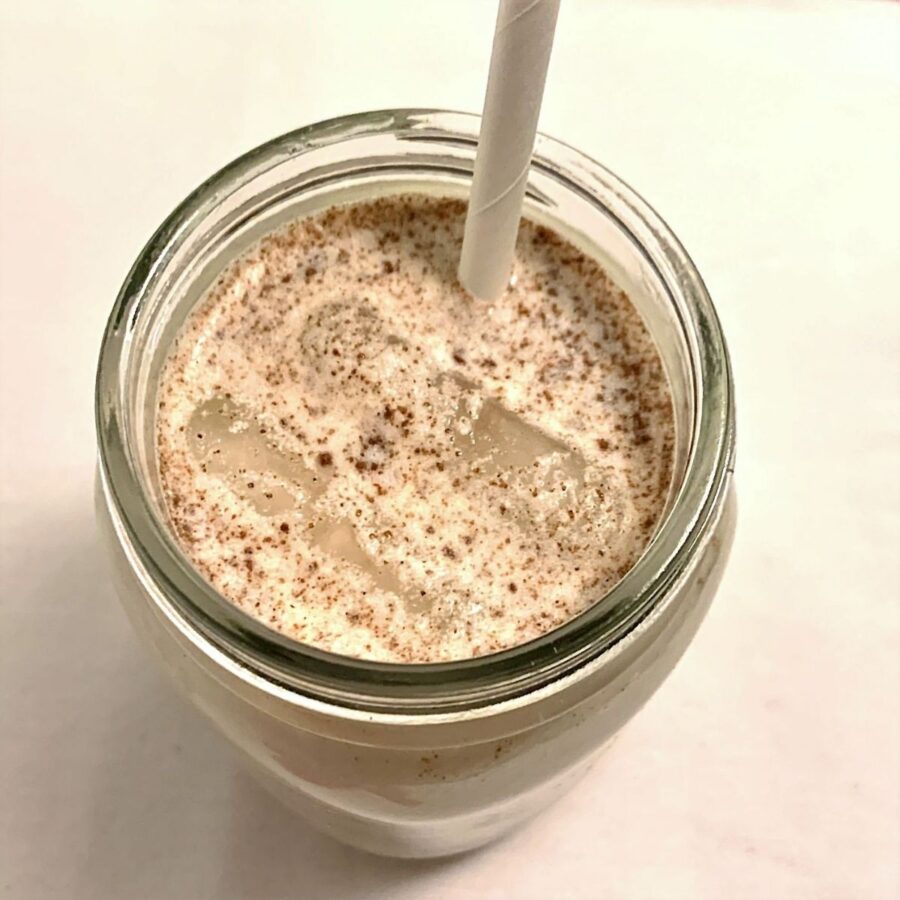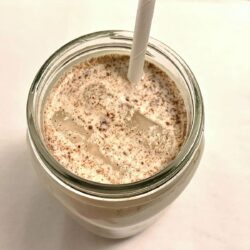 Homemade Horchata
A cold, sweet, creamy beverage that's perfect for any weather! Spice it up with a little rum for a dirty horchata!
Ingredients
1

cup

uncooked white long-grain rice

3

cups

water

4

cups

milk, divided

1 ½

teaspoon

vanilla extract

¾

teaspoon

ground cinnamon

⅔

cup

granulated sugar
Instructions
Blend 1 cup uncooked white rice with 2 cups milk and 3 cups water for 1 minute. Let mixture stand for 45 minutes - 1 hour, preferably in the refrigerator in a large, 64-ounce mason jar. Seal tightly with lid and ring.

Strain rice chunks out of the liquid by using a fine mesh strainer and funnel to transfer the liquid into a second large vessel or 64-ounce mason jar.

Add 2 more cups of milk, vanilla extract, cinnamon, and white sugar into the rice milk. Tightly seal the jar and shake.

Chill horchata for half an hour. Stir well with whisk. Serve over lots of ice!