A healthy sweet and savory frittata that makes a great finger food or quick on-the-go meal.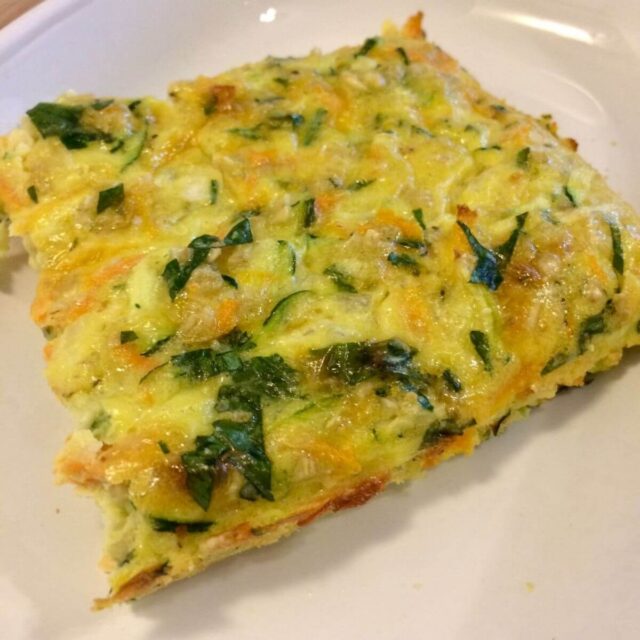 Let's talk about why this Veggie Frittata is one of the best breakfast recipes! For one, eggs make for a protein rich meal. But, it just gets better when you can add in multiple vegetables, oats, and Greek yogurt. Of course cheese makes everything more delicious and adds all the salt you'll need. This recipe is quick to whip up and bake.
Let's make breakfast even better by making it a finger food. Whether you're feeding a toddler, busy child, or yourself as you're on the run, this recipe is a must have!
As long as you keep the amount of vegetables to 1 ¾cups - 2 cups and keep the egg/yogurt/cheese portions the same you'll end up with a great frittata. Get creative and try new vegetables, cheeses, and spices.
Use certified gluten-free oats or an alternative flour and make this recipe gluten-free!
More Frittata Recipes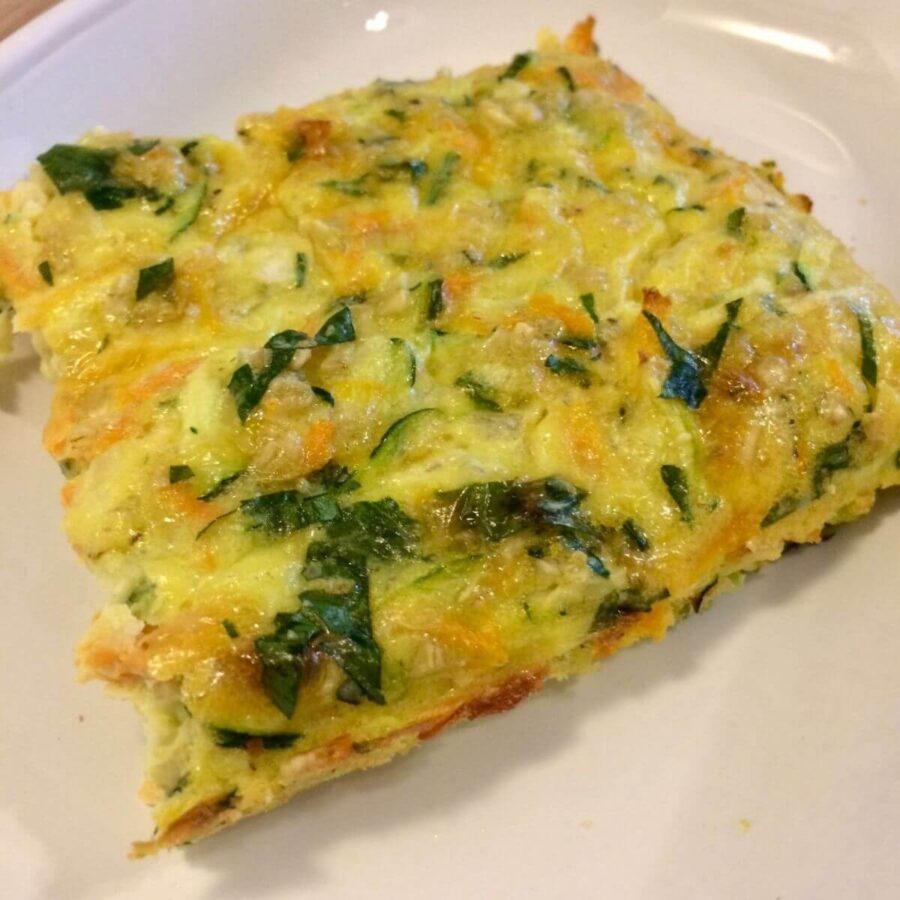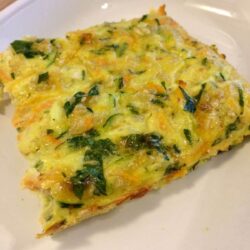 Veggie Frittata
A healthy sweet and savory frittata that makes a great finger food or quick on-the-go meal.
Ingredients
½

cups

grated carrots

shredded then chopped even smaller

¼

cups

yellow onion diced

½

tablespoon

olive oil

1

cups

grated zucchini squeezed

3

large

eggs

½

cups

shredded cheddar cheese

3

tablespoon

rolled oats

can use oatmeal

¼

teaspoon

garlic granules

¼

cups

parsley chopped

2

tablespoon

full fat Greek yogurt

fresh ground pepper to taste
Instructions
Grate zucchini and carrots. Squeeze excess liquid out of zucchini.

In a medium bowl combine eggs, olive oil , and Greek yogurt and whisk together. Add shredded zucchini and shredded carrot, diced onion, quick oats, garlic granules, pepper, and chopped parsley. Mix well. Add cheddar cheese.

Oil a baking dish (I use an 11 cup pyrex- approximately 10" x 7") and pour ingredients into pan. Bake for 20 minutes or until lightly golden brown on the top.