Shake up breakfast with this flavor-packed frittata!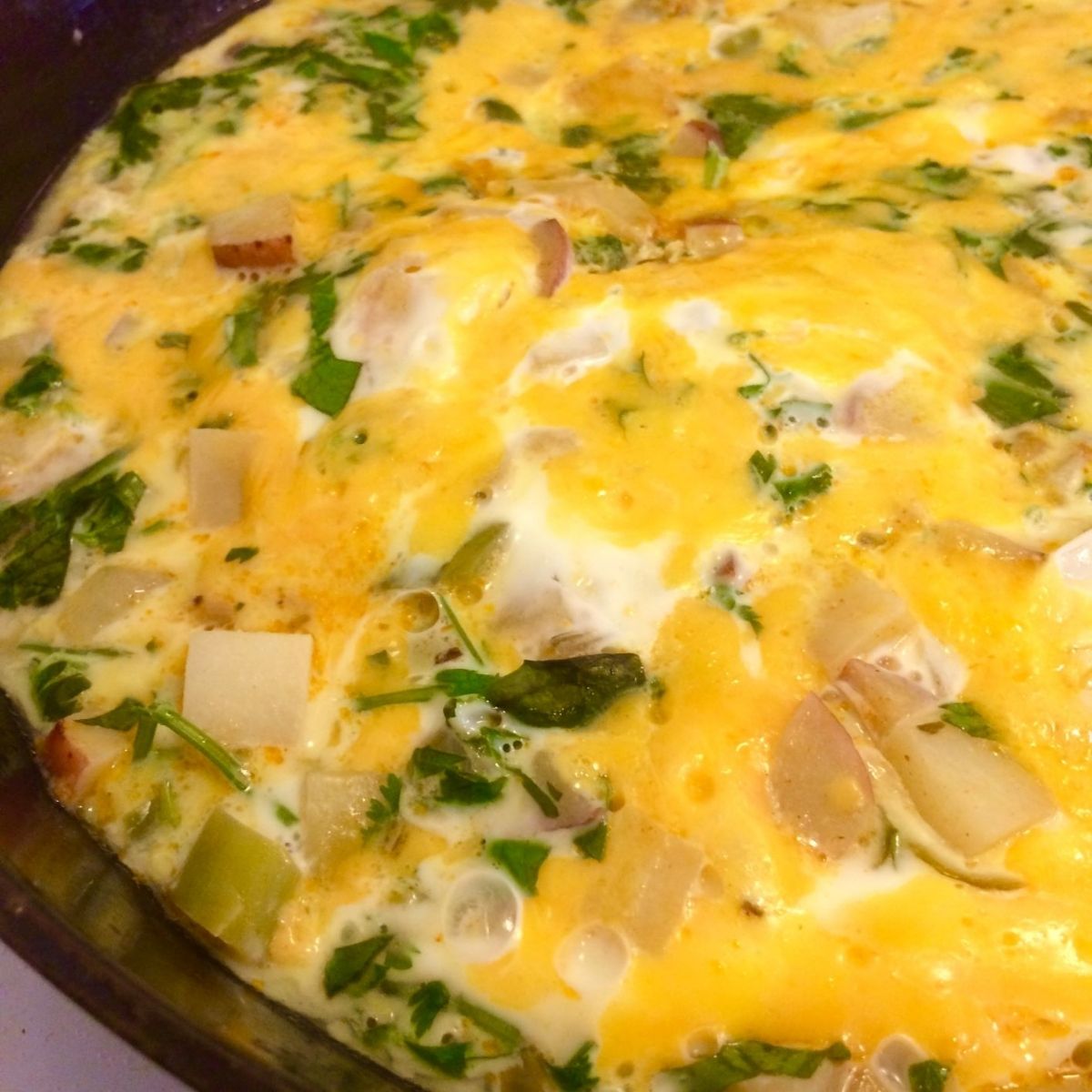 If you're looking for an all-in-one breakfast that's reasonably quick to make and can feed several people, a frittata is the answer!
I love making quiches, but sometimes I don't want the oven, oven toaster oven going. This is the perfect alternative.
This dish is hearty, healthy, and packed with flavor. It's a great way to use tomatillos, green chilis, extra eggs, and potatoes!
Potatoes: You can use any kind of potato but I like red potatoes for this because they cook a bit faster.
Tomatillo: Make sure they're slightly soft for more flavor.
Green Chilis: I often use Anaheim chilis because they're the most abundant at stores and farmer's markets where I live. You can really use any chili pepper you like and use milk, medium, hot to your taste!
More Breakfast Ideas With Eggs
If you're looking for more recipes that use eggs, try one of these delicious recipes: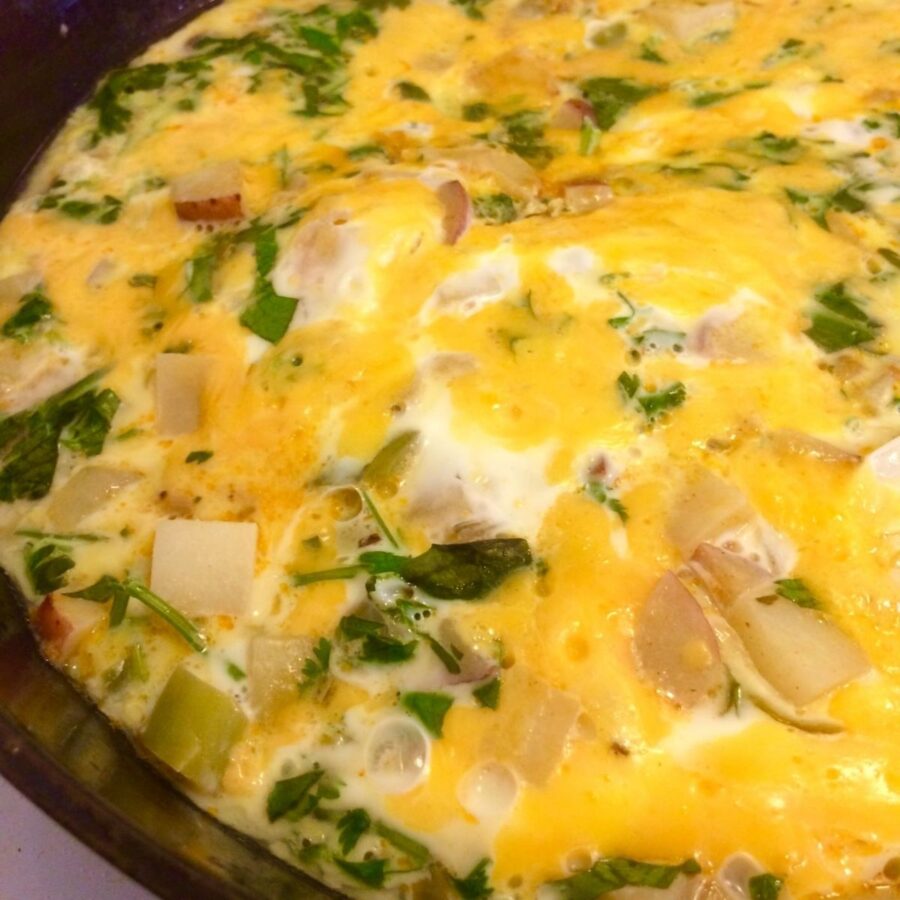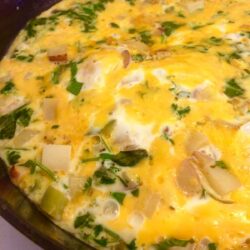 Cast Iron Mexican Frittata
Shake up breakfast with this flavor-packed frittata!
Ingredients
2

tablespoon

olive oil

3

cups

diced red potatoes

1

cups

diced yellow onion

½

cups

tomatillo

½

teaspoon

rosemary

½

teaspoon

garlic granules

½

teaspoon

paprika

¼

teaspoon

sea salt

freshly ground pepper to taste

½

cups

diced green chili pepper

Anaheim-you choose mild, medium, hot

½

cups

chopped cilantro

6

large

eggs

2

tablespoon

whole milk

½

cups

shredded cheese

white or orange cheddar, colby, hard gouda
Instructions
Heat oil in skillet/cast iron on medium heat (level 3). Add diced potatoes and onion and cook for 10 minutes, stirring after about 5 minutes.

Add spices, tomatillo, and green chili. Cook for another 15 minutes, stirring every few minutes (remain covered).

Meanwhile in a medium-sized mixing bowl combine eggs, cilantro, and cheese.

Decrease heat to Low (level 1). Press potatoes slightly in pan. Pour egg mixture over potatoes. Cook for another 30 minutes.

Serve with red or green salsa or hot sauce!