This plum jam is packed with incredible flavor and sweetness and it will get you hooked on making freezer jams!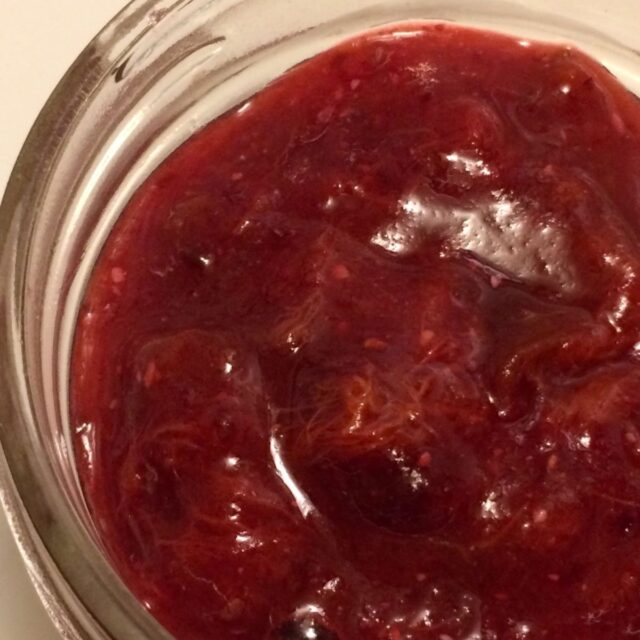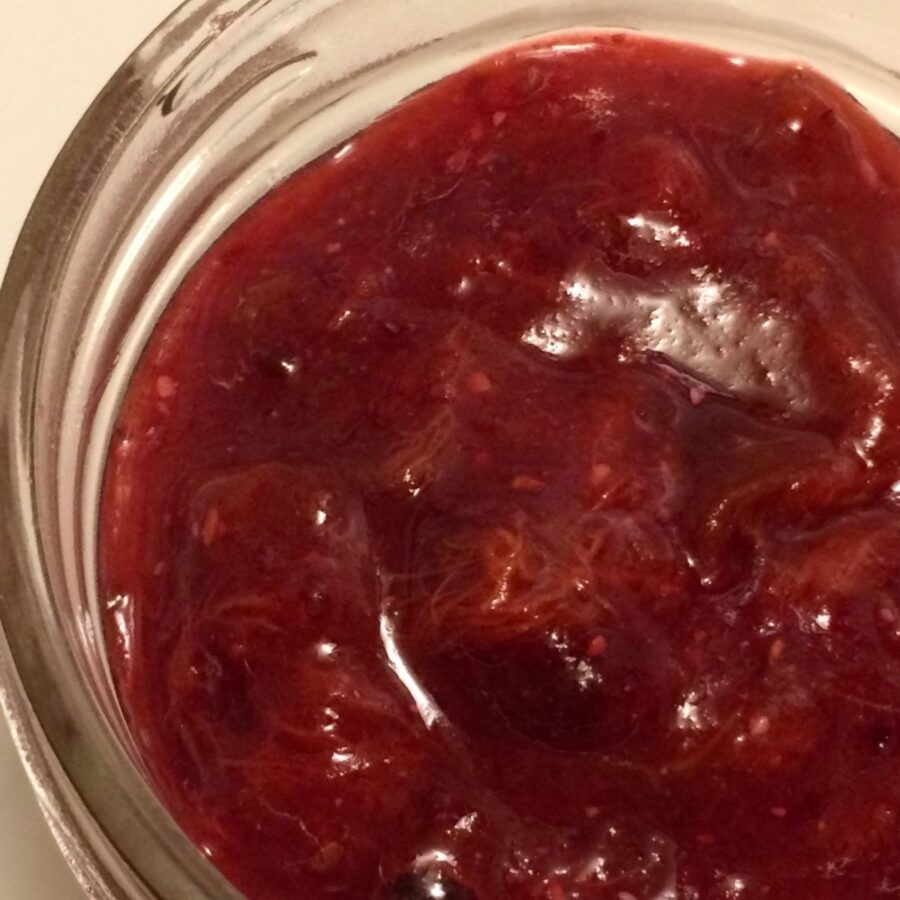 When it's plum season, you'll want this naturally sweetened plum freezer jam recipe! No need to deal with canning, just make this smaller batch that's easy to freeze.
No white sugar with jams? Yes, and it's worth it. Sometimes I am making a large batch of jam and I don't want to use up all my maple syrup so I will make a small batch with white sugar which you can find here Plum Freezer Jam with Chia Seeds.
Ingredients
Purple Plums: Use any type of plums, but the round plums are typically ripe sooner and sweeter overall.
Maple Syrup: I find that maple syrup has the best flavor and honey doesn't give the same result. You could try an agave syrup if you prefer.
Fresh Lemon Juice: This adds just a bit of tartness to a sweet fruit and is always a great addition in jams.
Chia Seeds: For thickening and firming the jam. It's a great natural and healthy option!
Water: Needed to help prevent the jam from burning and helps create the best texture.
Tartness: This recipe has a bit more tartness than my recipe with white sugar. My toddler and husband eat this up so quickly and I love it too. If you prefer less tartness and more sweetness just decrease the fresh squeezed lemon! You can always start small and add to taste.
Okay, to be honest I forgot that I had ground the remaining of my chia seeds and added ground flax. So, I actually added a mixture of ½ ground chia, ½ ground flax and it turned out fantastic! Why not find another way to add flax seeds to your diet? But, not necessary for making this jam delicious if you want to leave it out.
This jam should store in your fridge for a couple weeks. Freeze it immediately to ensure freshness. I like to store mine in 8 oz. containers so I don't have large amounts sitting in the fridge threatening to mold.
Similar Recipes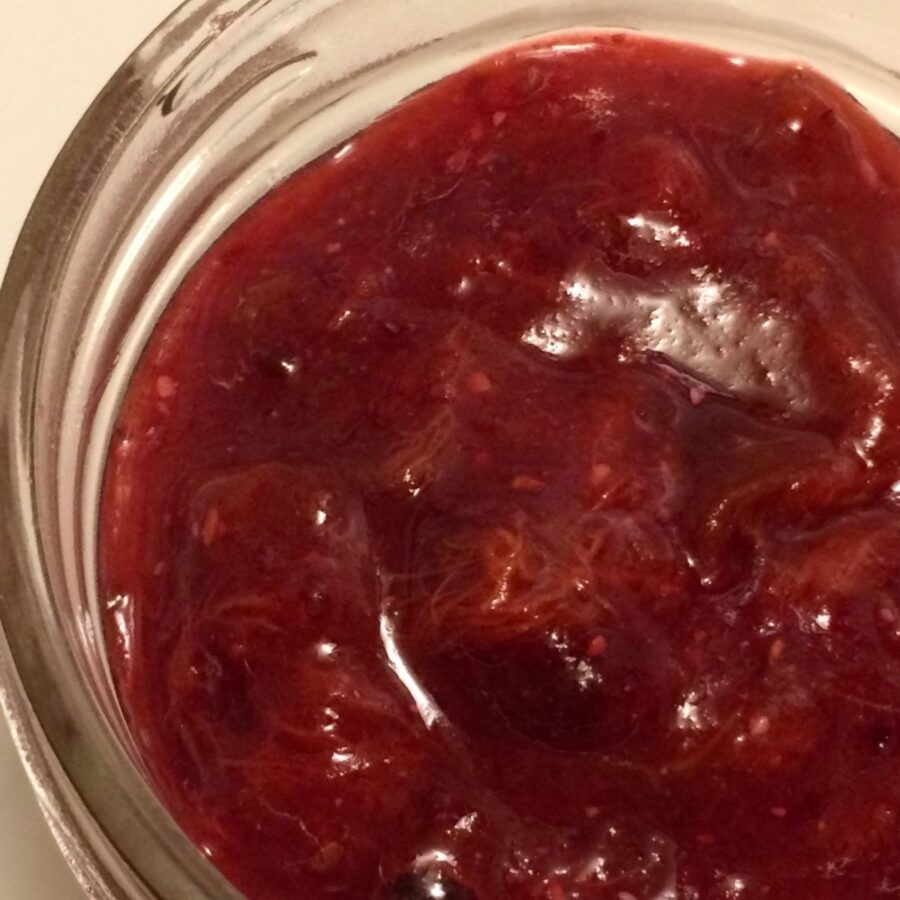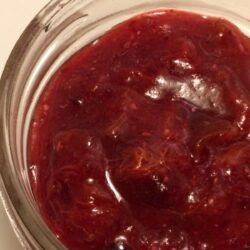 Naturally Sweetened Plum Freeze Jam
This plum jam is packed with incredible flavor and sweetness and it will get you hooked on making freezer jams!
Ingredients
4

cups

plums

halved, pit removed, then each half quartered

2

tablespoon

maple syrup

2

teaspoon

fresh squeezed lemon juice

4

teaspoon

ground chia seeds

1

teaspoon

water
Instructions
Chop plums then add to a medium-sized sauce pan. Heat on low-medium heat for about 10 minutes. Decrease heat to Lo and cook for another 10 minutes.

Using a potato masher, mash away until it's to your preferred consistency. Let sit on stove top with heat off for 5-10 minutes to continue to thicken. Transfer jam to jelly jars and store in your fridge for up to 2 weeks or freeze immediately to ensure freshness.