One pulled pork recipe so versatile that when finished it can be used for barbecue, Mexican dishes, sandwiches, or pasta!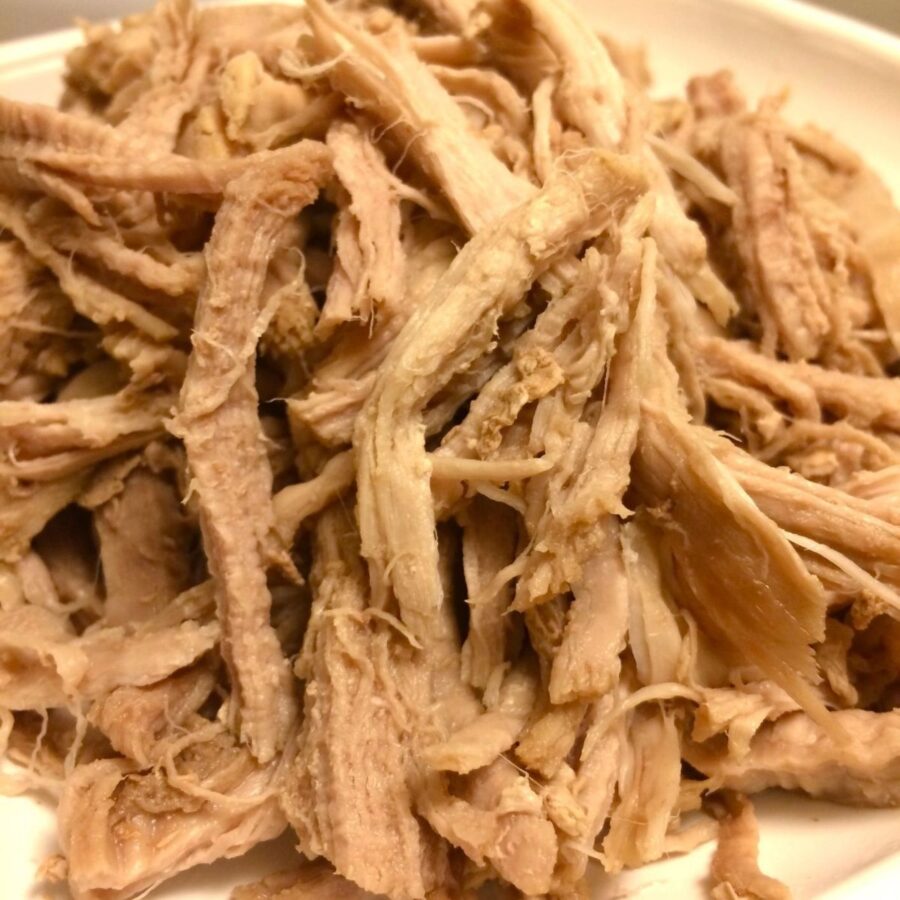 Pulled pork doesn't get better than this! It's such an easy recipe with few ingredients and the flavors are balanced perfectly to be able to serve this recipe as is, or use the meat in another dish.
Whenever I'm planning dinner I like to have a specific meal in mind. My creative husband is always reminding me to just make a big batch of meat that we can use different ways over the next few days. This pulled pork is exactly that – a versatile base to so many incredible recipe ideas.
I often jump to barbecue pork when thinking about shredded pork. This, of course, is an option, but why not make this one recipe that you can serve as barbecue pork one night, and with Italian pasta the next? To be honest we end up eating this pulled pork as is most of the time!
One reason I love this recipe is because it's easy. You get amazing results from such a quick cook, which isn't always the case with a short-cook pulled pork. It's incredibly juicy and because I cook the pork whole (instead of cutting it into small pieces) it retains the moisture and flavor more. Also, I don't trim the fat before cooking it because it adds so much to the dish! But, eventually I get rid of that fat because I personally don't enjoy eating it.
I had to do a little self talk with this recipe because I always want to add a bunch of ingredients. I really tried to tone it back and get back to the basics and it's paid off. Because of the simplicity this shredded pork becomes much more versatile!
What about freezing a portion of this recipe? You definitely can! I would recommend freezing some of the liquid with the meat so when you thaw it and reheat it you'll have those juices to reincorporate back into the meat.
Ways to enjoy using this delicious recipe
Barbecue Pulled Pork: Just pour on your favorite barbecue sauce! Serve as just the meat or add to a bun for a barbecue sandwich.
Keep an eye out for my homemade barbecue sauce recipe, it'll be shared here soon!
Enchiladas: The amount of meat and flavors are perfect for a homemade enchilada dish.
Pork Tacos and Burritos: Strain out some of the juice and serve with rice, onion, beans, avocado, lime juice… the list can go on and on.
Pasta and shredded pork are a great pair. I prefer a thicker noodle when adding pork, like a Penne or Rigatoni. Toss in some sautéed tomatoes, onions, spinach, and a tomato based or white cream sauce and you're set for a delicious meal!
Pulled Pork Sandwich: Let the flavors shine without adding too many extra ingredients. We like to use a firmer bread like a sourdough. Layer cheese, onion, shredded pork, and of course more cheese.
Recipe Idea for Open-Faced Sandwich
½ cup shredded cheese (We love Gouda, Mozzarella, white cheddar)
1-2 tbsp. diced or sliced onion
½ cup pulled pork
How to build and bake this sandwich
Layer ½ the cheese, onion, pork, then remaining cheese
Bake at 400℉ middle rack for 7-10 minutes or until cheese is melted to your liking
Use conventional oven or toaster oven with same settings
Similar Recipes
Incredible Shredded Beef with Oak Smoked Flaked Sea Salt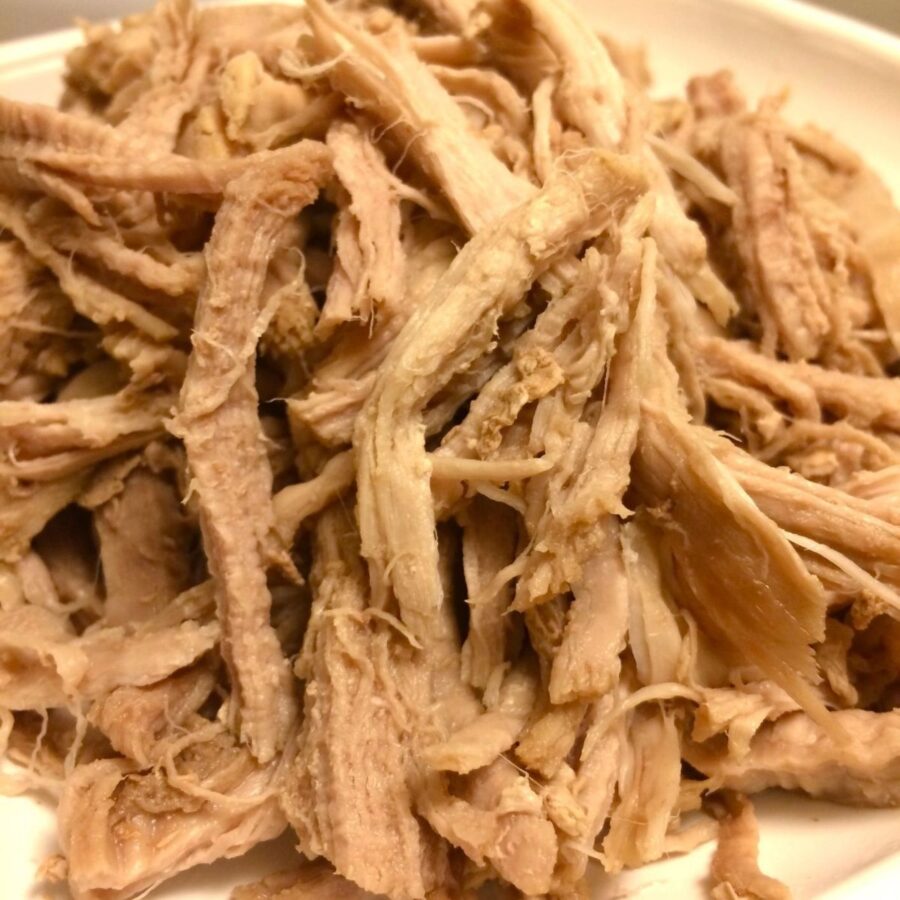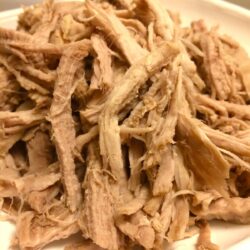 Pulled Pork (Serve it Your Way)
One shredded pork recipe so versatile that when finished it can be used for barbecue, Mexican dishes, sandwiches, or pasta!
Ingredients
1 ½

lbs

boneless pork shoulder or pork tenderloin

1

cups

low sodium vegetable broth

½

teaspoon

rubbed thyme

½

teaspoon

garlic granules

¼

teaspoon

sea salt

½

teaspoon

dried oregano
Instructions
Add broth to a medium-sized saucepan. Add ½ of spices to broth, then add pork, and then sprinkle remaining half of spices on top of pork.

Set stove to low heat. Cover and cook for 25 minutes.

Flip the pork and cook for another 45 minutes.

Remove pork from pot and place on a surface to shred the meat. Remove fat as desired at this point. Continue to let juice simmer in pot. Skim any excess fat off the surface. Return shredded pork to the juice and combine well.

Store shredded pork with juices to retain moisture. Serve with any recipe you desire or just as is!