Hamburger helper taken up a notch with this quick and easy meal!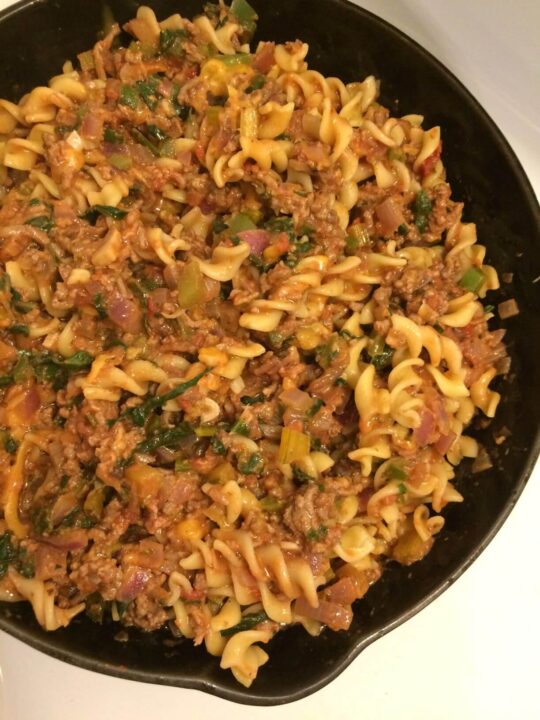 Hamburger Helper is a delicious, easy meal with ingredients that are easily accessible for most. I can never leave well enough alone so here's my elevated recipe with more pizazz added in.
This recipe is a great way to add more veggies into your meal. I'm not one to have a 3 course meal, but an all-in-one dish with a grain, protein, vegetables, and dairy? I'm all in.
Steps to Make this Dish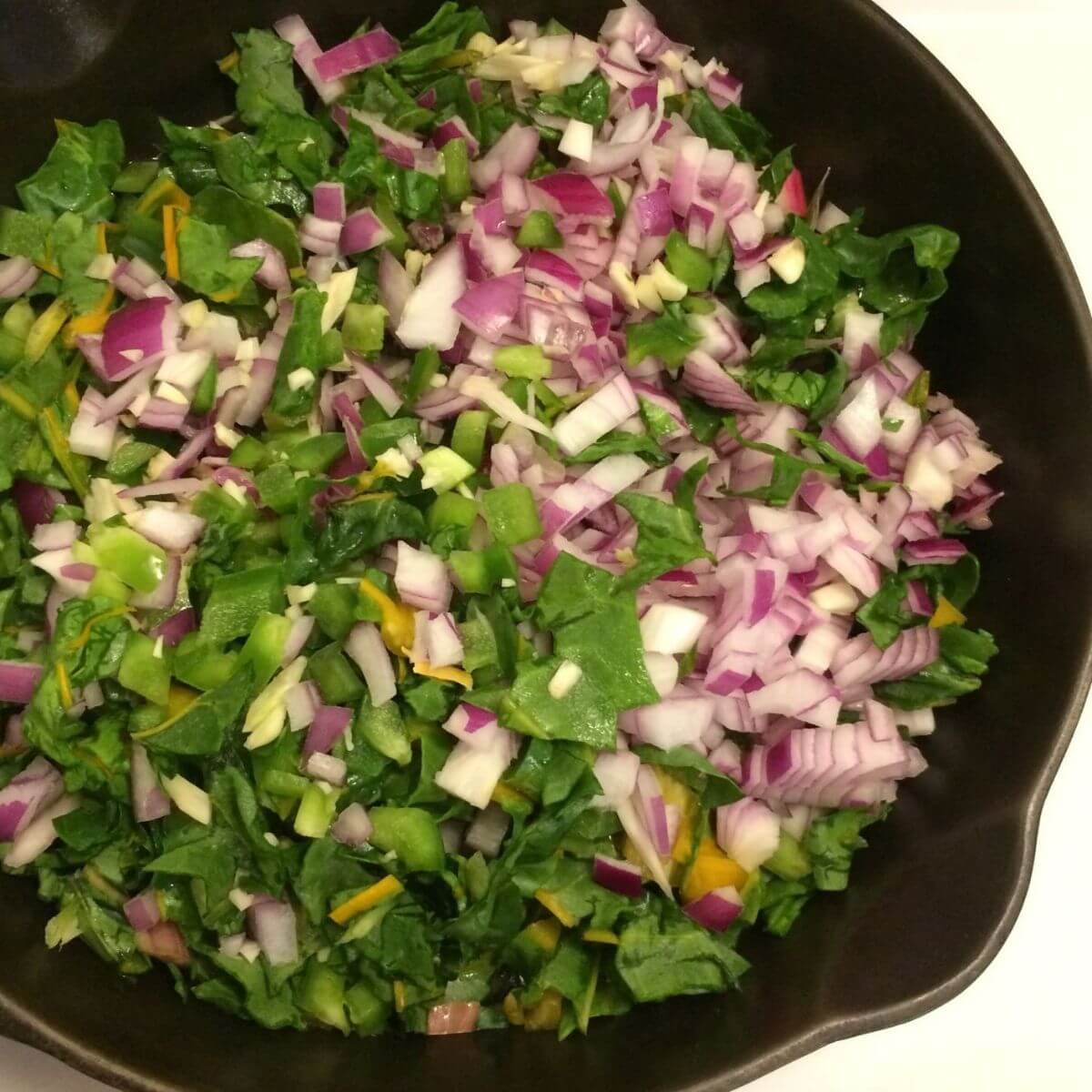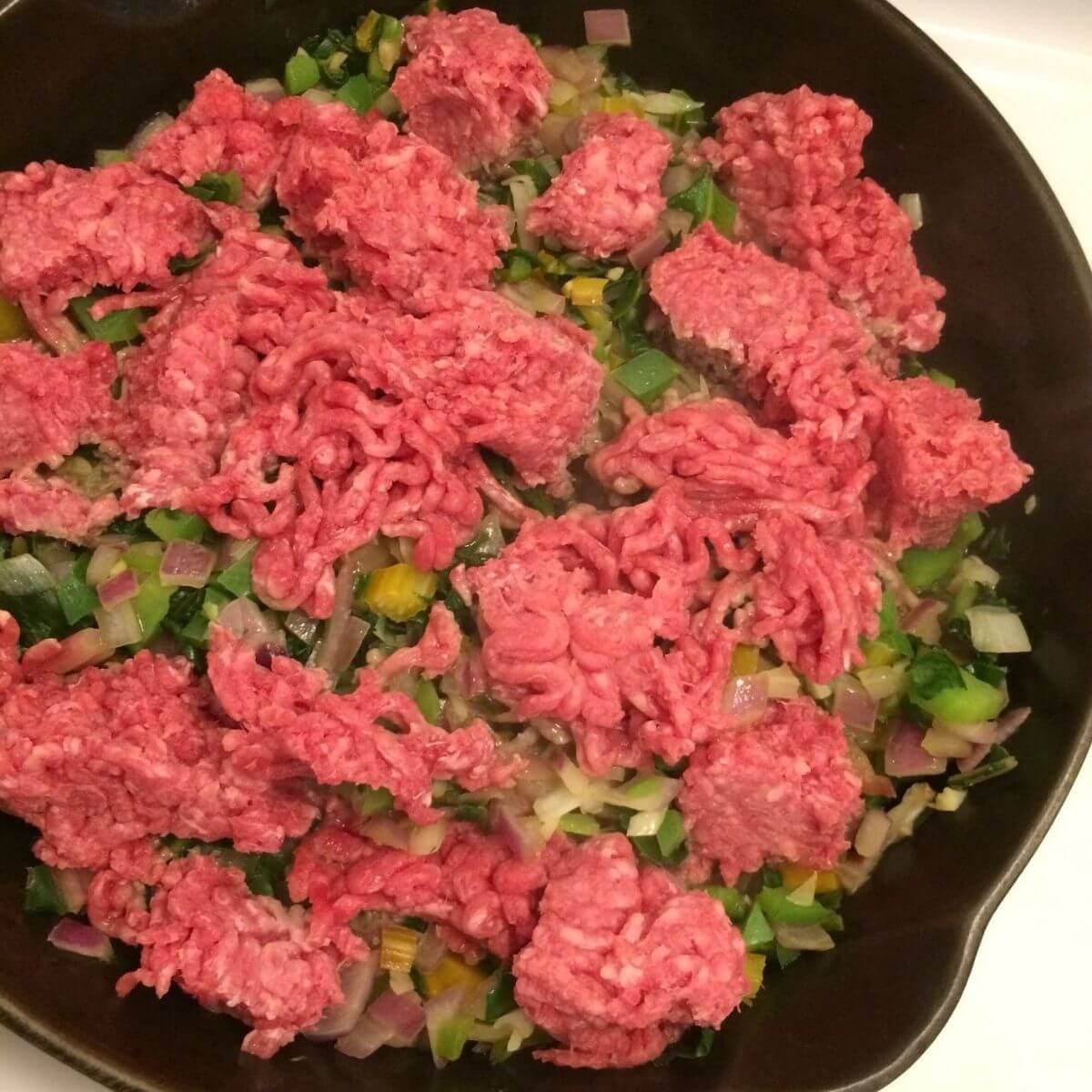 Sauté the raw vegetables.
Add Italian seasoning mix and ground beef and continue cooking.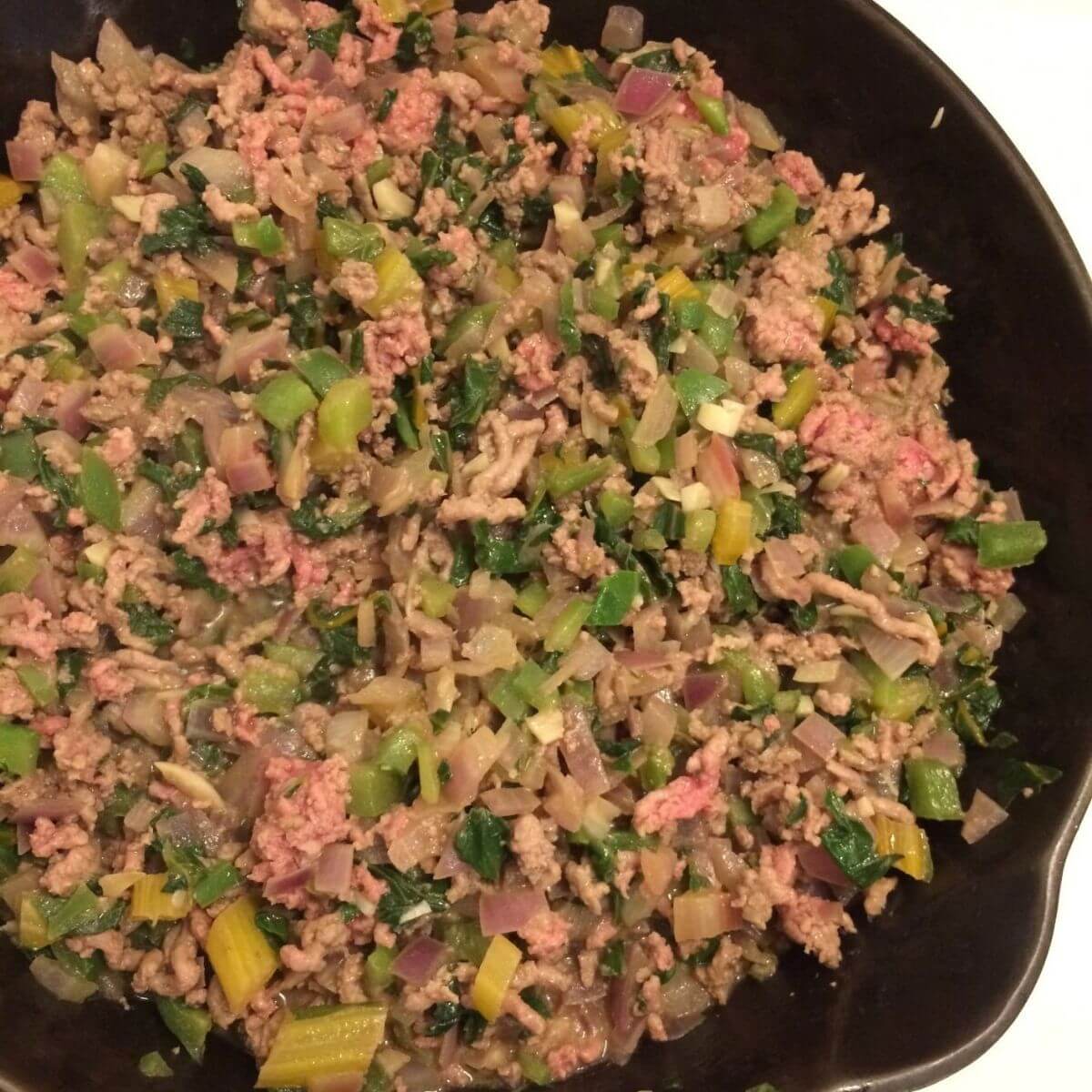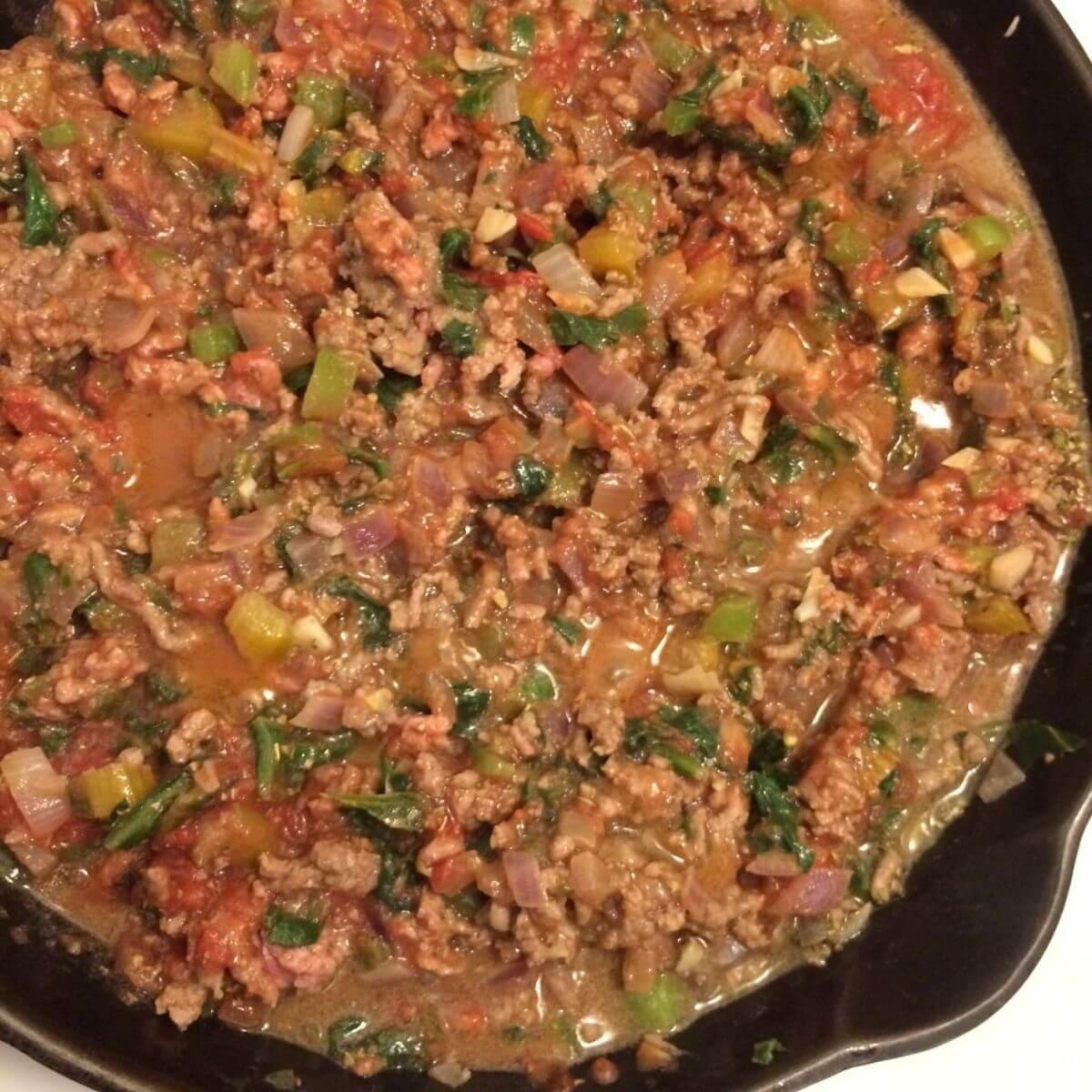 You want to undercook the meat a bit at this stage so it doesn't overcook as you continue to add ingredients.
Add crushed tomatoes and continue cooking for a few minutes.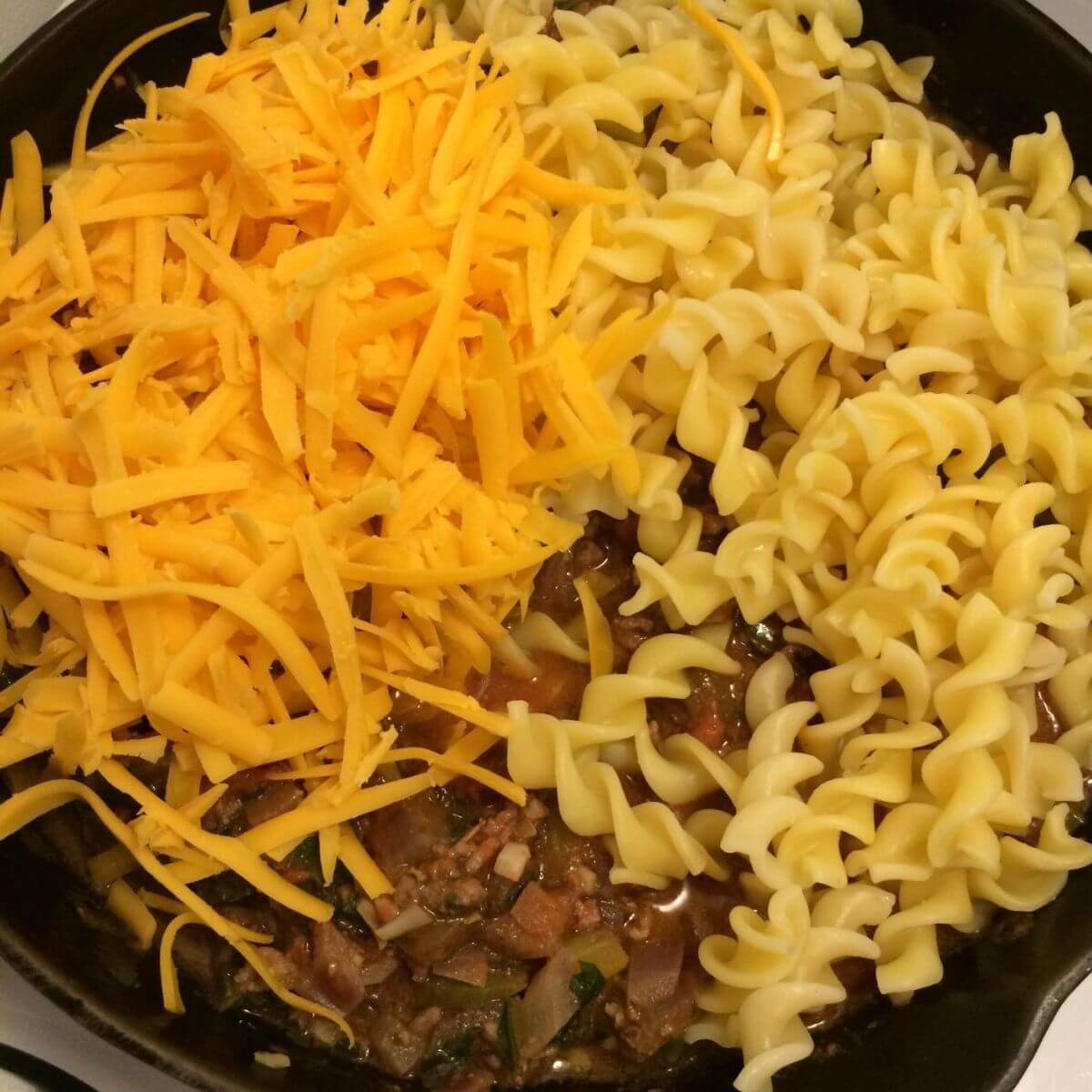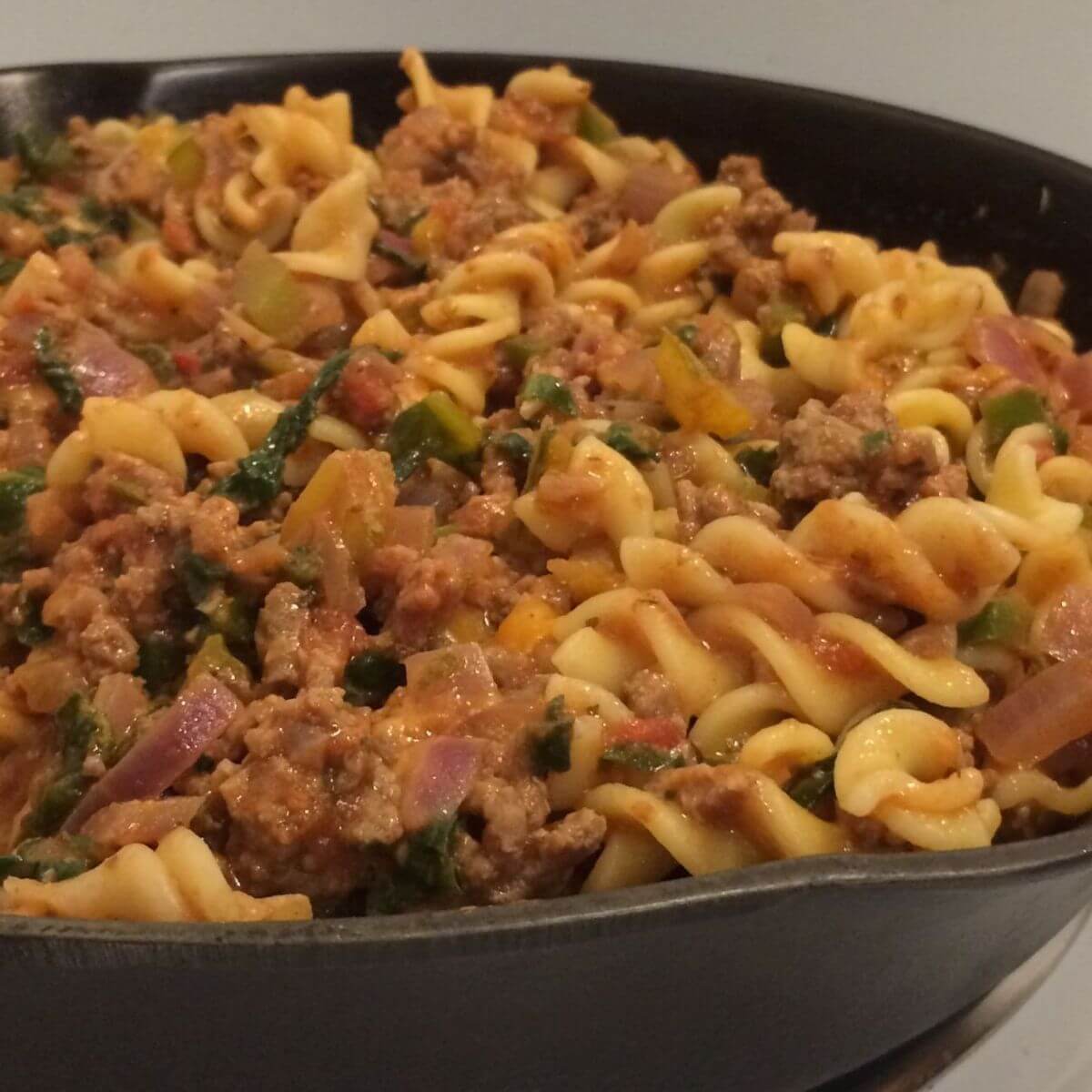 Decrease heat to low and add cheese and cooked noodles.
Gently combine all until the cheese is melted and serve! TIP: If you can tell that not everything will fit in your skillet, then add the cheese to the skillet to combine, then transfer the skillet ingredients to a large mixing bowl and add the noodles to combine all.
Ways to Change up this Recipe
Try gluten-free noodles if your diet requires it!
Try different vegetables like various greens, jalapenos, variety of colors of bell peppers (will add sweetness).
Add spice with crushed red pepper/red pepper flakes, ground chipotle, jalapeno.
Similar Recipes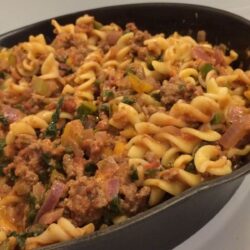 Elevated Hamburger Helper
Hamburger helper taken up a notch with this quick and easy meal!
Ingredients
3

cups

uncooked fusilli noodles

(4 cups cooked)

2

tablespoons

olive oil

1

pound

ground beef

2

cups

diced purple onion

4

tablespoons

diced garlic

(5 large cloves)

1

cup

diced green bell pepper

2 ½

cups

finely chopped chard

(or kale)

1

14.5 ounce

can crushed tomatoes

(no salt added)

2 ½

cups

grated sharp cheddar or colby jack cheese
Italian Seasoning
2

teaspoon

dried oregano

2

teaspoon

dried basil

¼

teaspoon

ground sage

¼

teaspoon

rubbed thyme

½

teaspoon

rosemary

(ground or whole leaf)

¼

teaspoon

sea salt

½

teaspoon

garlic granules
Instructions
Cook Noodles
Bring water to a boil. Add 3 cups uncooked fusilli and bring back to a boil, then decrease to medium-low and cook for about about 7-8 minutes until al dente. Don't overcook the noodles because you don't want them mushy when you add them to the remainder of the dish.
Cook the Remainder of the Dish
In a large skillet, heat 2 tablespoons olive oil on medium heat. Once hot, add onions, garlic, bell pepper, and chard (or kale) and sauté for 5 minutes.

While cooking, combine all ingredients for the Italian seasoning in a small bowl.

Add Italian seasoning and ground beef to the vegetables. Cook for about 5 minutes, chopping meat during cook. It's ok if the beef is slightly pink at this point.

Add crushed tomatoes and sauté for another 3 minutes. Decrease to low heat, add cheese and cooked noodles and gently combine. Keep on heat until cheese is melted, then remove.

Add optional red pepper flakes to serve!
Notes
Option to add all ingredients except for cheese and noodles to crock pot and cook on low until meat is cooked and vegetables are tender (likely about 30-40 minutes).
I prefer to cook the noodles separate and add them at the end so they don't get mushy.
**Option to use gluten free noodles, then entire dish is gluten free.