Change up your next burger night with these easy and flavorful patties that are anything but basic!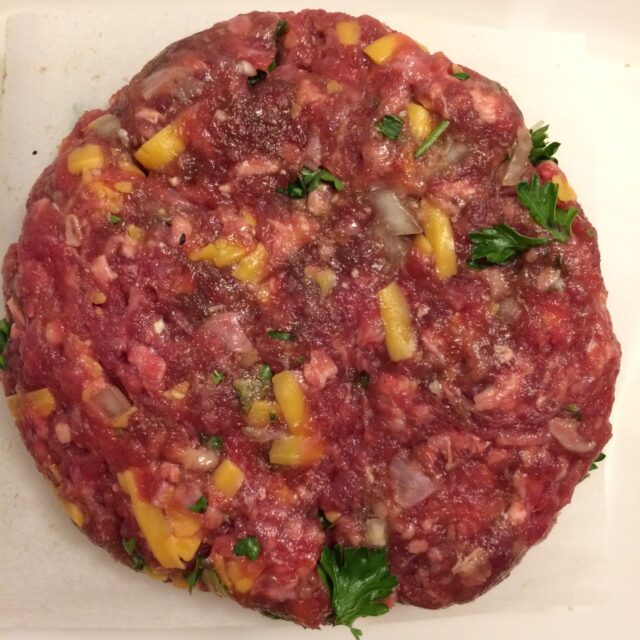 These stovetop grilled hamburger patties truly are so easy and delicious you'll be wondering why you haven't been making your own, or kicking your basic burger up a notch all this time!
One of the great reasons to make your own hamburger patties is that you can add whatever you want and you can change it up every time. You can use various cheeses, spices, fresh herbs, add bacon, jalapenos...it's up to you!
I love finding plain patties at the store for a discount price, then I deconstruct them, add my own ingredients, and turn them into something much more incredible. Or, of course you can start with a pack of ground beef.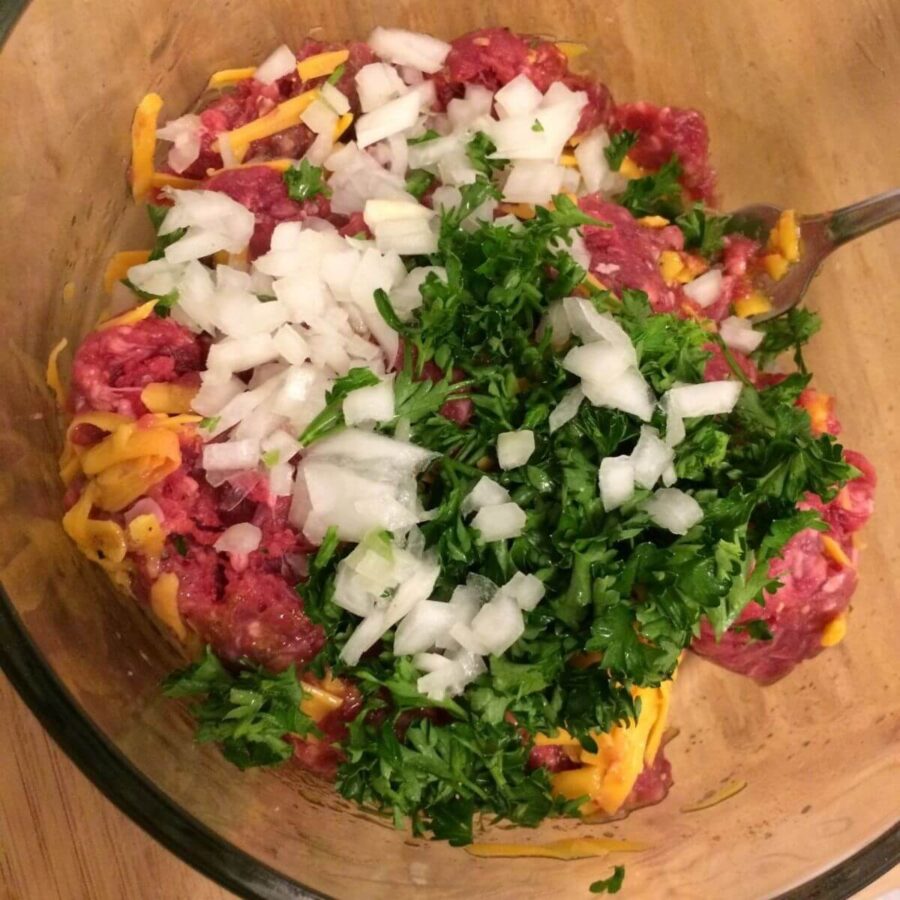 Ingredients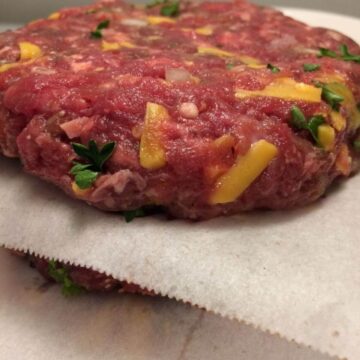 Lean Ground Beef just makes it a bit healthier! Drain the grease off the pan after cooking stead of letting them sit in the pan to decrease the fat more.
Oat Meal is an ingredient I use in so many recipes. I just take my rolled oats and blend them up. It's not technically as fine as a flour but it's just about there so I'm calling it a "meal." Use certified gluten free oats if you want to make this a gluten free recipe.
Egg is a must (at least I think so). I have made hamburger patties plenty of times without an egg and they turn out well. But with an egg, they're super moist and juicy and it's so worth it! Plus, why not add a little more protein to your meal?
Curly Parsley is such a great addition for both flavor and texture. You can use cilantro, or Italian parsley, but curly parsley has much more texture and I would recommend it!
Onion whether it's purple, yellow, white, or even green onion. Mince it nice and small otherwise it pokes out and can create air pockets that affect how the burger holds together.
Cheese such as cheddar cheese is such a great addition. Also try a gouda, parmesan, or smoked provolone.
Liquid Smoke is a must have for this burger. Whether you're putting them on the grill or stove top, this adds such a great flavor and they're not the same without this ingredient.
Garlic can be garlic granules, garlic powder, or fresh garlic. If you're using cloves, mince them super fine to help the patty hold together tighter.
Seasonings can vary but my basic go-tos are sea salt, freshly ground black peppers, and paprika. Use a smoked paprika if you wish, especially if you're using a smoked gouda!
I love these burgers with sautéed onions and mushrooms with my homemade Guacamole from Scratch or my Salsa Verde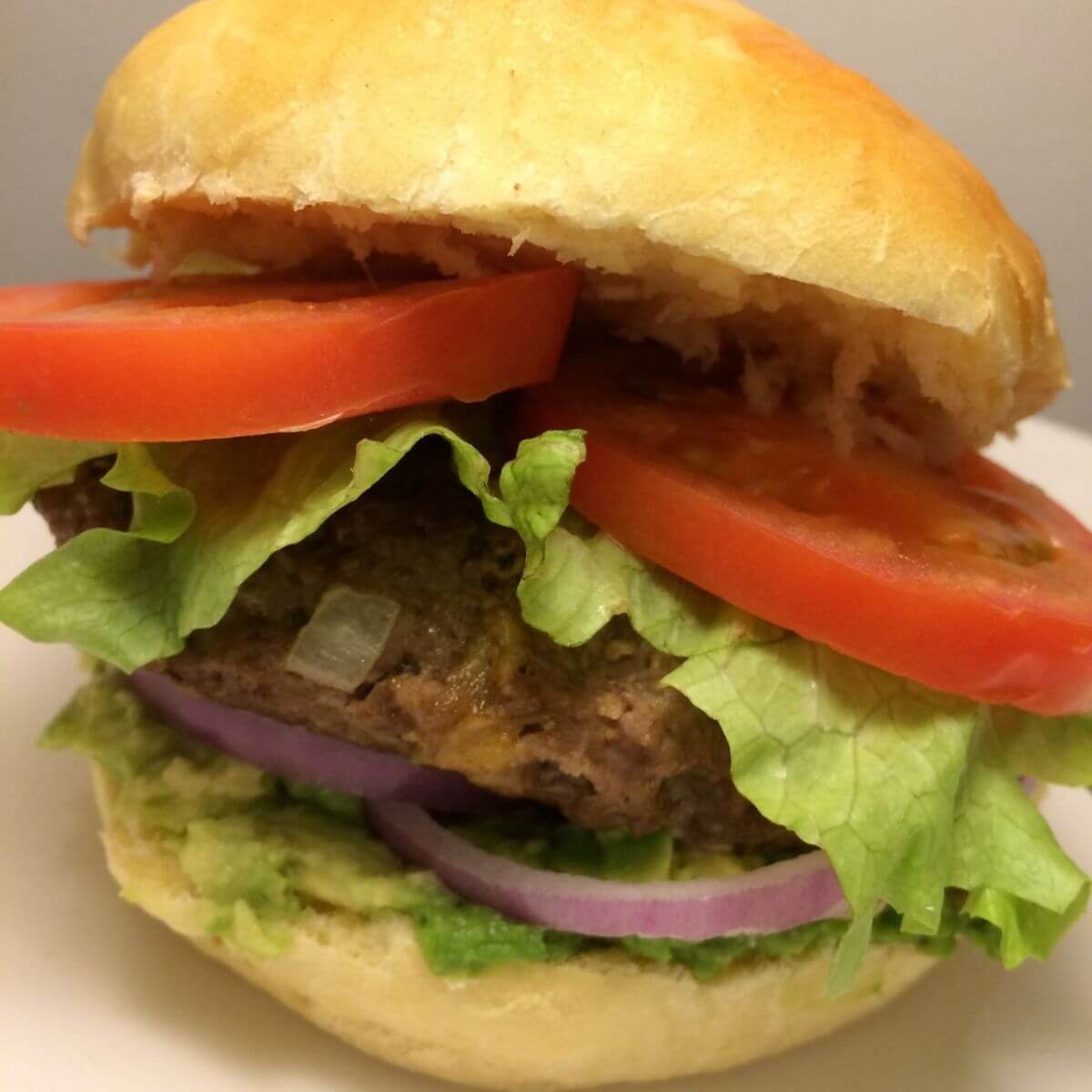 More Recipes with Beef
If you enjoyed this recipe and you're looking for more like it, try one of my other recipes that include beef: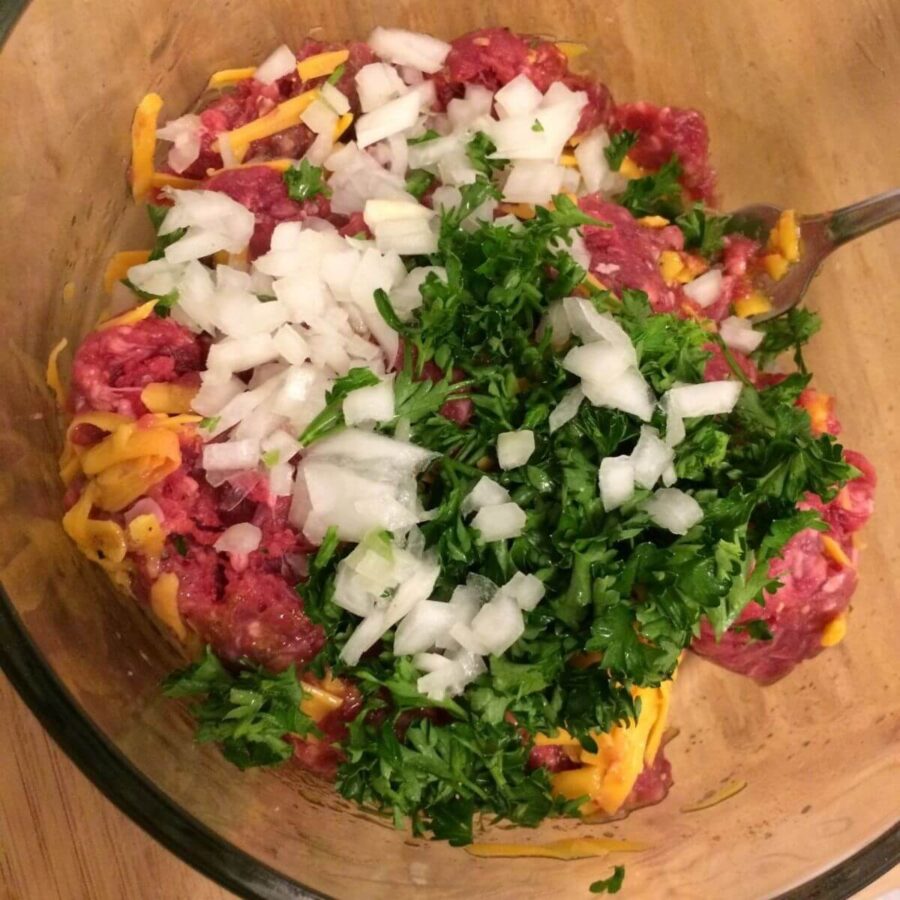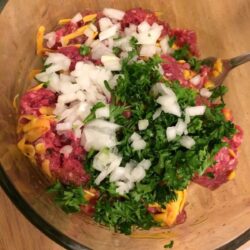 Easy and Delicious Hamburger Patties
Change up your next burger night with these easy and flavorful patties that are anything but basic!
Ingredients
1

lb.

lean ground beef

½

teaspoon

sea salt

¾

teaspoon

garlic granules

freshly ground black pepper to taste

¾

teaspoon

paprika

option to use smoked paprika

2

teaspoon

oat flour/meal

I use blended rolled oats

1

large

egg

½

cup

shredded cheddar cheese

¼

cup

chopped fresh curly parsley

option to replace with kale or cilantro

¼

cup

diced onion

yellow or purple

½

teaspoon

liquid smoke
Instructions
In a medium-sized mixing bowl add all ingredients together. Gently combine with your hands or a fork. Don't overwork the mix.

Let mixture chill in the fridge for at least 10 minutes to season. If you don't have time you can skip this part but it does increase the flavors.

Divide mixture into 4 equal portions. Using your hands form each patty until it's about 4 ½"-5" in diameter. The patties will shrink some when cooked so keep that in mind when choosing your size.

On the stovetop, heat skillet to low-medium heat. Lightly spray with olive oil. Grill each burger for about 3-5 minutes per side (covering skillet) depending on how done you prefer your patties. Don't press down on tops of patties with a spatula as they cook, you will lose a lot of juice and flavor doing so.

These go great with my Soft Burger Buns, a lettuce wrap, or try with a tortilla.